I had a really great show this past weekend!  Angie Stone was the headliner at an event called Soul Fest at the House of Blues in Atlanta City, NJ!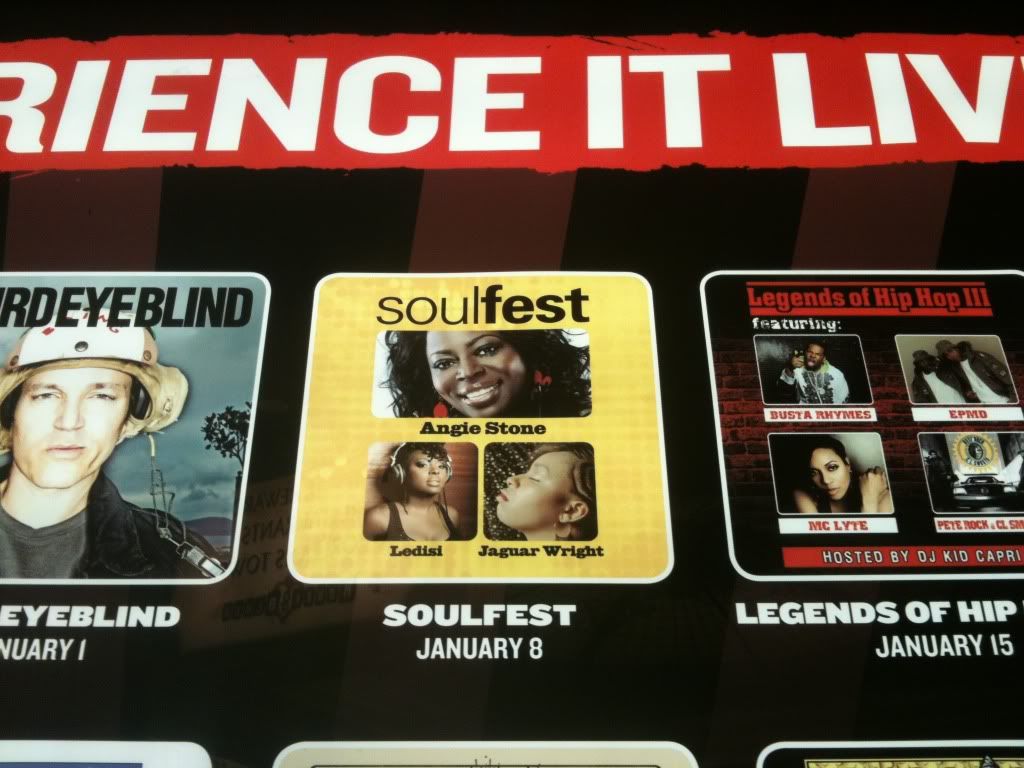 The show featured Jaguar Wright, Ledisi, and Angie Stone.  All three artists put on incredibly great shows and there was an impromptu performance from all three artists in the end paying homage to Soul music and it's roots.  Our fingers are crossed… the response was so great that we are hoping that this turns into a tour!  Wouldn't you like to see that?!?!?!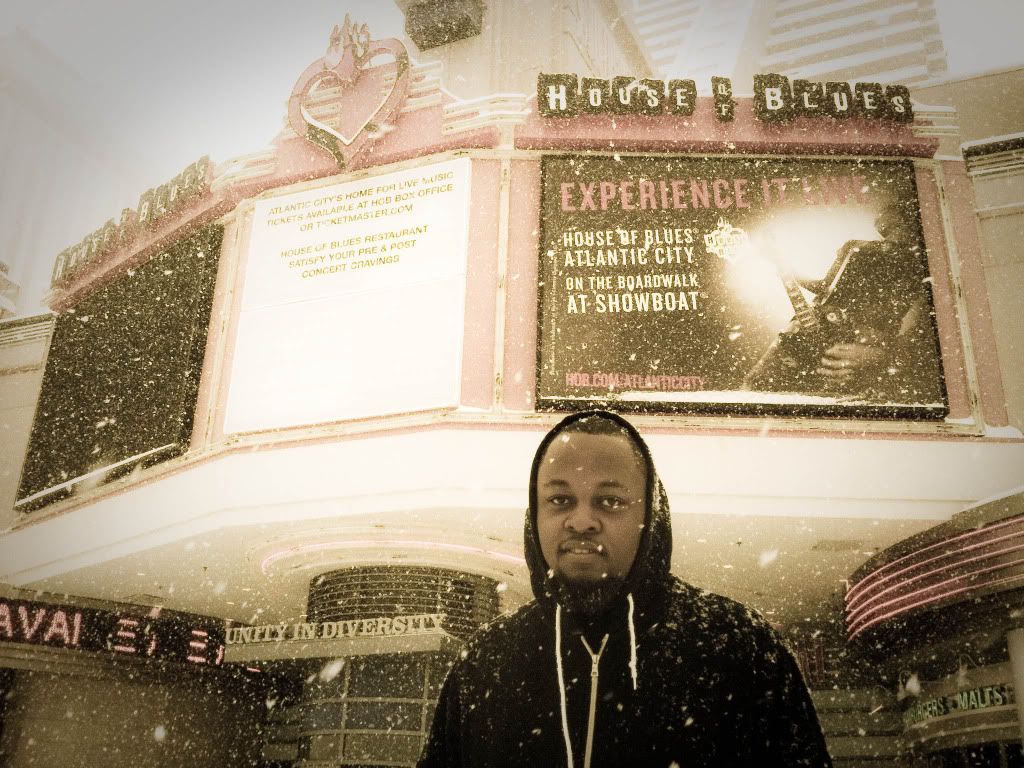 We were all a little afraid of that the weather had in store for us this weekend.  When we left Atlanta, everyone was predicting a huge blizzard to attack New Jersey and New York.  Luckily it only snowed for an hour or so and the conditions weren't bad at all.  Then our concerns shifted towards the incoming inclement weather back in Atlanta, but we heard things would hold off for us until we arrived.  Great ending right?  NOPE!!!… because we make it to the plane to find out the the navigational computer in the plane would not boot up!!  So I was still stuck in Jersey until they could get another one in from Baltimore.
We finally made it back to Atlanta and we did so before the snow started here!  Thank God!  It was cool though, because I was able to be on the beach in the snow for the first time in my life!!