Here are a few pics from Uppsala, Sweden.  It was cold!!!!!! Boy was it cold!!!!!! I'm sorry, but not too many pics of the city.  We were in and out and didn't get to see much.  Here they go!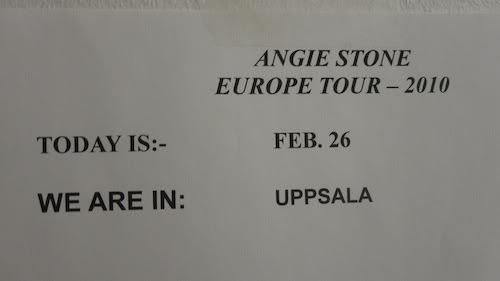 I know this first pic seems kinda random, but this piece of paper has really come in handy.  I loose track of days so very easily because we're constantly on the go!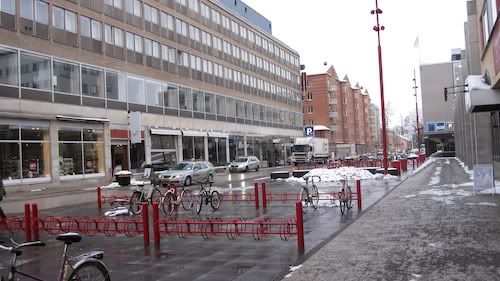 This is a view of the area immediately outside of our hotel.  We heard that the city is pretty much a college town.  So there are primarily twenty-somethings that hang in the area.  Everything seems modern and hip with a flair of historic architecture.