We've had a lot of programmed events the last couple of days here in Rio. I just want to re-cap you on everything that's been happening.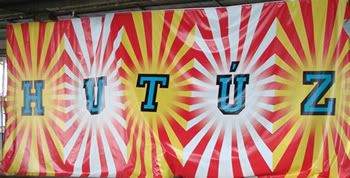 The main reason that we were able to be here in Brazil is because of the Hutuz Festival. This event is the biggest festival dedicated to hip hop in Latin America and the Counselor General's office has been involved for the past five years. An organization called CUFA (Unique Central of the Favelas) is the force behind the festival and let me tell you I was very excited to see all of the many great things that they have offered.
CUFA is a self-sufficient organization that has made so many tremendous strides in the community that the Department of Labor and Tourism partners with them to provide programs and training in Break Dancing, Grafitti, Basketball (street ball), DJ'ing, Audiovisual and Theater.